Single-Position Jaws Box Nail Making Die for Nail Machine
Product introduction:
As a part of the nail making machine accessories, this gap nail making mold is customized according to the special requirements of the nailing machine. We can provide special nailing machine accessories according to customers' drawings and requirements. This mold is basically a general mold based on the use of wire cutting process, the mold for cutting.
This gap nail making gripper is for common nail making machine. We can supply special nail making machine accessories, just as customer's drawings and requirements.
Product Feature and application:
The tool holder can be used for various nail sizes.
. According to customer demand processing and customization, according to the specific parameters provided by customers, the mold wire cutting, to meet the special needs of customers for the mold.

Overview:
Products: Nail Gripper /Nail Mould Products NO.: NM17
Place of Origin: Hebei China Product material: Tungsten Carbide
Shaping Mode: Forging mould Sample: Provided
Trial order: Acceptable Size: Customized
Service: OEM keyword: Nail gripper/Nail making tools/Nail making machine consumable
Product Parameter:
Grade

Equal to

ISO

Density
(g/cm3)

TRS

(N/mm2)

Harness
(HRA)

USE

YG15

K40

14.0

2300

86.5

For fabricating drawing dies of steel tubes and rods under high compressibility ratio; punching stamping forging tools under large stress.

YG15C

K40

14.0

2500

85

YG20

K40

13.5

2400

84

For various dies made by cold forging, cold stamping and hot forging.

YG20C

K40

13.4

2600

81-82

Dies for wear resistant or impact resistant application
Product Details:
Drawing: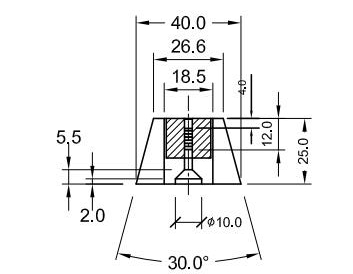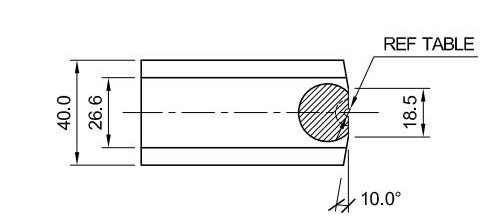 Delivery and Shipping:
Delivery: within 21 working days upon receipt of payment.
Shipping: DHL, TNT, UPS, FEDEX and so on.
MOQ: 1 Set as samples can be supplied .
Payment Term: TT, Western Union