Nail Gripper Die for N4 Series Nail Making Machine
Product introduction:
Nail Gripper die as one part of Nail making accessories, there are different shape, different Angle. This Kind is for N4, N5, N75 and N-6E Nail making machine accessories. We can supply special nail making machine wear and spare parts, just as customer's drawings and requirements.
Product Feature and application:
The toolholder can be used for various nail sizes.
. There is a considerable improvement in cost effectiveness.
. Machines are used more effectively with shorter changeover time and less downtimes.
. Toolholders and carbide inserts without profile are available ex stock.
. Serrated profiles are available at short notice according to customer drawings.
OVERVIEW:
Products: nail gripper /nail mould Products NO.: NM11
Place of Origin: Hebei China Product material: Tungsten Carbide Shaping Mode: Forging mould Sample: Provided

Trial order: Acceptable Size: Customized
Service: OEM

Product Parameter:

Grade

Equal to

ISO

Density
(g/cm3)

TRS

(N/mm2)

Harness
(HRA)

USE

YG15

K40

14.0

2300

86.5

For fabricating drawing dies of steel tubes and rods under high compressibility ratio; punching stamping forging tools under large stress.

YG15C

K40

14.0

2500

85

YG20

K40

13.5

2400

84

For various dies made by cold forging, cold stamping and hot forging.

YG20C

K40

13.4

2600

81-82

Dies for wear resistant or impact resistant application
Product Details: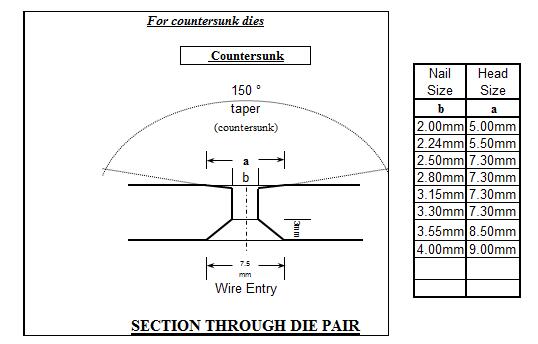 Product Qualification:
Customized tungsten carbide nail Making Gripper die:
1. Original Tungsten Carbide material, precision work, high anti-seismic
2. Extending the tools working time.

3. Options for inserts is in variety types, and really value for money.
4. Precision machining.