Types and characteristics of nails and applicable scope
The kind of nail is very much, different breed is decorating the place that uses in and action is different, must not replace casually.
The nail commonly used in the family decoration has steel nail, round nail, straight nail and grain nail.
1.Steel nails:
Mainly used for cement wall, ground and surface material connection and base structure fixation.Steel nail strength, not easy to rust, ordinary metope without drilling, easy to use, but the cost is higher, fewer models, decoration in the amount is not large.
2.Round nails:
It is mainly used for fixing the base structure.Round nail strength is small, easy to rust, must be used for drilling, low price, full model, more use.Generally only used for construction structure and rough components.
3.Straight nail:
It is mainly used for fixing the surface plate.Need to use special straight nail gun, low price, not easy to rust, and can improve work efficiency, use more.It is not easy to see the nail eye when fixing the surface layer, which not only reduce the difficulty of the later paint work, but also increases the decorate.
4.Peg: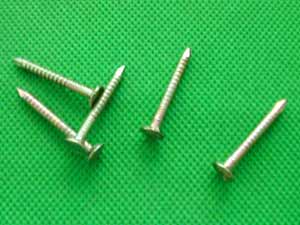 It is mainly used for fixing the base decoration panel.Need to use a special grain nail gun, low price, not easy to rust.
5.Insulation nails:
Also known as expansion screw (bolt).The principle is that through the extrusion of the internal bolt, the ring cylinder (or similar thing) wrapped around the outer bolt deforms outward (expands). The more the extrusion, the greater the deformation will be, and then it is fixed inside the hole.Attention should be paid to the use of expansion bolts: 1) the difference between the inner diameter of the hole and the outer diameter of the ring cylinder should not be too large;2) The pore material should not be too soft.
6.Roofing nail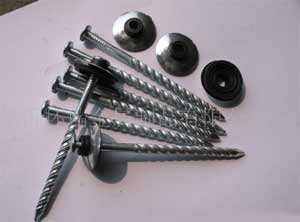 Used to join wood components.