Common shape PCD wire drawing dies
Production Introduction:
Polycrystalline material is a kind of synthetic material which has the advantages of goodsurface finish, low friction and high wear resistance.PCD diamond wire-drawingdie has long wire-drawing working time, wide application range and can be maintenance for many times. The specification range is 0.08-15mm.
Generally , the shape of the hole in the mold is round.If it is a round wire, nodrawing is required, only the required wire diameter and incoming wire diameteris required.
But if it is asquare wire or other shapes, please provide us with drawings.Or other shapes ofinner holes, and the requirements of the hole core, also need to provide us with mold drawings or detailed description.
Application:
Nonferrous wire, including copper, aluminum, electromagnetic wire and stainless steel.
Production Details: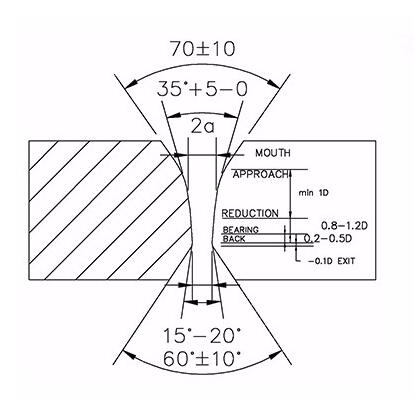 | | | | | | |
| --- | --- | --- | --- | --- | --- |
| | | | | | |
| | | | | | |
| | | | | | |
| | | | | | |
| | | | | | |
| | | | | | |
| | | | | | |
| | | | | | |