Diamond wire drawing dies:
Diamond mold:"diamond is the hard material as we know", it is the formation of natural crystallization, is a single crystal without particles.South African drills outperform domestic ones in hardness and toughness;For example, the die hole is easy to obtain a particularly smooth surface, suitable for high-speed drawing, drawing working time is improved, less the risk of splitting.Suggested to make finished mold (outlet mold), micro wire mold, wire surface requirements of special bright mold.Suitable for drawing platinum rhodium wire, gold wire, silver wire, copper, aluminum, molybdenum, nickel, tinned copper, tungsten, copper aluminum alloy and other non-ferrous metal wire materials。
Diamond dies are widely applied to a variety of industries, implemented as drawing tools for soft wire products (copper and aluminum wire), as well as hard wire products (stainless steel, tungsten and copper plated steel wire). Dies are made of natural diamonds or synthetic diamonds, offering high performance in hardness and abrasion.
Diamond's feature is similar with Natural diamond. Drawing surface is fine, good polishing. Hole can keep well in round shape when drawing.
Product details: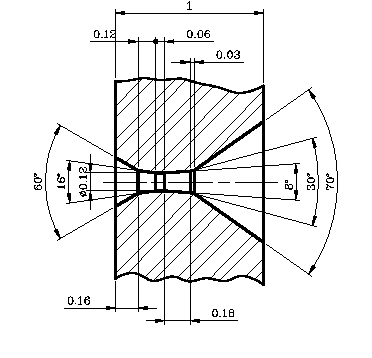 OUR TEAM:
| | |
| --- | --- |
| | |
| | lisa_welding@126.com |
| | czjadware201@gmail.com |